It has been an absolute pleasure to work on what was an outstanding project after a 12 month planning process, culminating in a seamless event for over 1500 attendees.
Following the success of this event in previous years, OrangeDoor were delighted to be tasked with Dell's 2016
EMEA Tech Summit.
Dell have chosen to collaborate with OrangeDoor again on this project, their supplier of choice - seeing us as a trusted,
respected safe pair of hands while maintaining creativity, challenging limits and exceeding expectations.
With a great team on both sides, we delivered another amazing week with passion, heart and the best results yet!
Here's just a handful of the highlights from this year's event that made a splash!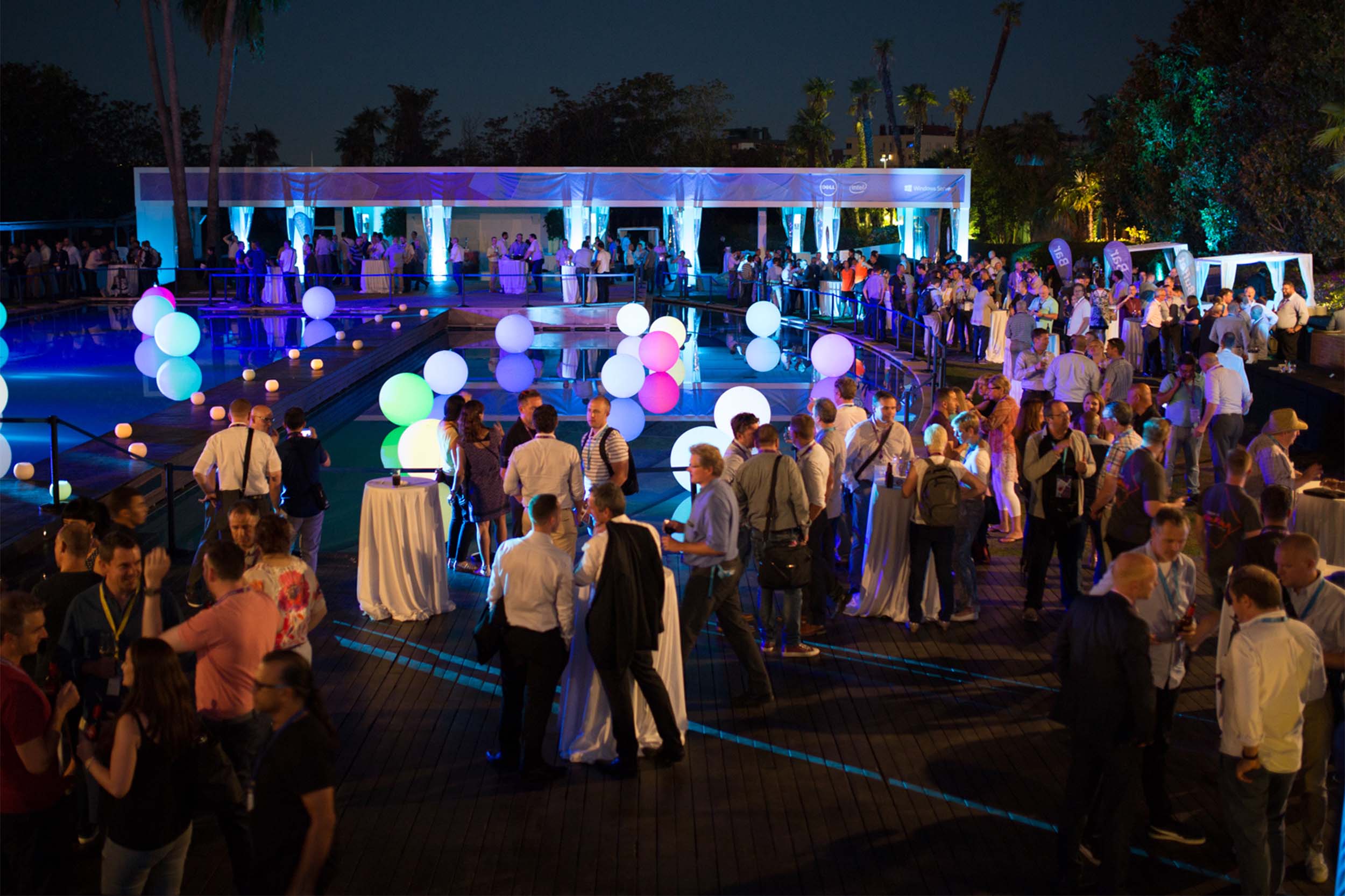 MAKING THE SPLASH
After all the hard work over the 12 month lead up, the team just couldn't resist that pool!
Now back to work in the office, with unbelievably great feedback from all our attendees, it seems we made a splash literally
and metaphorically. OrangeDoor are exhausted but elated and even more excited for the next project.
WHY NOT MAKE A SPLASH OF YOUR OWN?
Anything from a small round table and networking event to a sales incentive and full scale gala dinner with entertainment - OrangeDoor are on hand to make it happen.
Get in touch for any event and marketing needs you have or if you're interested in running your own event like this one,
we can help you make a splash!